Remember this when you go to vote!
Photo ID
You don't need your polling card, but you will spend less time in the polling station if you take it with you.
When you enter a polling station, you will be met by an election officer. The election officer is there to help if you have any questions. When you are ready, the election officer will show you to a polling booth.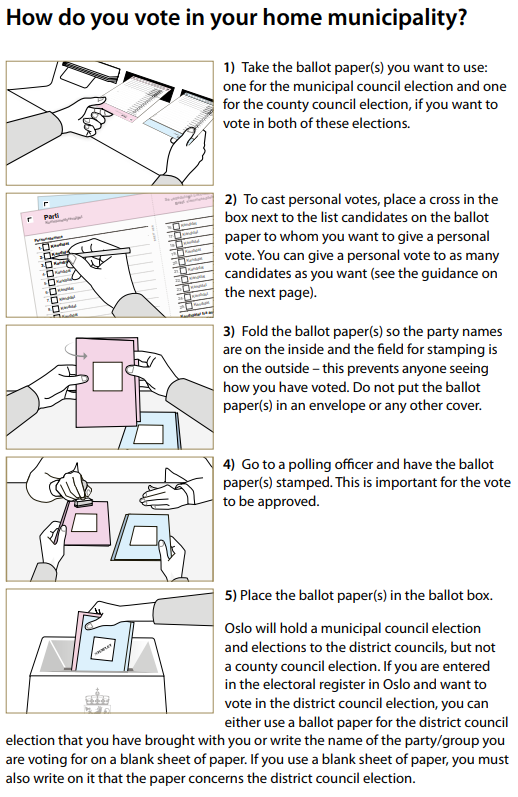 Voting in advance in another municipality
If you are voting in advance in a different municipality from your home municipality, the procedure is a little different. Read more about this here.
Other ways to vote
Did you know that you do not have to vote at a polling station? See all the places and ways in which you can cast your vote.